Love In Black by Creed Millesime Eau De Parfum Spray for Women
Composed in 2008 by Erwin Creed to chronicle the life of First Lady Jaqueline Kennedy whom he met during her travels to Europe. Like Jackie O, this dark, mysterious pefume is also approachable. The bottle is made with the black sand she loved when she wed Aristotle Onassis in the Greek Isles and was released on the 40 anniversary of that wedding.
Shipping Rates:
No one likes paying for shipping so we offer free shipping on all orders over $80.
Shipping Times:
We ship from our warehouses in Long Island, NY and orders should arrive within the continental US within 3-7 days. If there is a significant delay, we will let you know via email. 
Returns and Refunds:
All orders can be returned up to 30 days after the ship date for a full refund minus shipping. If you would like to return a product from your order, email us at hello@thearomi.com to begin the return process. You can expect a refund within one billing cycle of us receiving your returned product. 
Shipping cost is non-refundable for undelivered, unclaimed, returned, and refused packages unless we made an error.
Also, we understand customers must open items before determining if they like them. As long as the item is not used in excess, you will get a full refund for it. If not, you will be subject to a partial refund.
International Shipping:
At this time we do not offer international shipping — sorry for the inconvenience!
Questions? Happy to help! Email hello@thearomi.com for all inquiries.
Buying fragrances can be intimidating. We're on a mission to demystify scents. We show you how to pick, wear, and love them.
Why order from us?
1. We guarantee our fragrances to be authentic: "How can I be sure that you're selling authentic products at such a good discount?" is a question we hear a lot.

First of all, to sell on Shopify (the biggest ecommerce platform in the world and where our website is hosted) we had to provide detailed certification from our distributors that our name-brand products are in-fact, name-brand. (We passed, as you can see). 
Secondly, we're a small team and scrappy. We do most of our publicity, marketing and advertising through blogger partnerships rather than needing a dedicated budget for that. That means a lower price for you!

Thirdly, we're a start-up and know that in order to compete with the big players in such a tight market, we have to provide top-customer service for a fraction of the cost (see #4!).

Lastly, we want to cultivate long-term relationships. This is why we have offers like the samplers and minis to encourage people new to fragrances to explore or Refer-a-Friend discounts to encourage perfume lovers to share with their friends.
Selling sub-par counterfeit products might be a way to make a quick buck but goes against the very ethos of what we're hoping to achieve.
2. We curate our fragrance catalog: We carry only fragrances we love and can stand behind. That means we might not have everything or carry every new celebrity launch, but we're pretty excited about what we do offer.
3. We believe in the power of fragrance: We don't want to just sell perfume. We want to cultivate a deeper understanding and awareness of the power of scent. This is why we offer services such as Fragrance Finder to help people navigate the world of fragrances with confidence.
4. We believe in customer service: Have questions? We're happy to answer them! Wanted to go out on a limb and try a new fragrance but hate it? We'll make it right.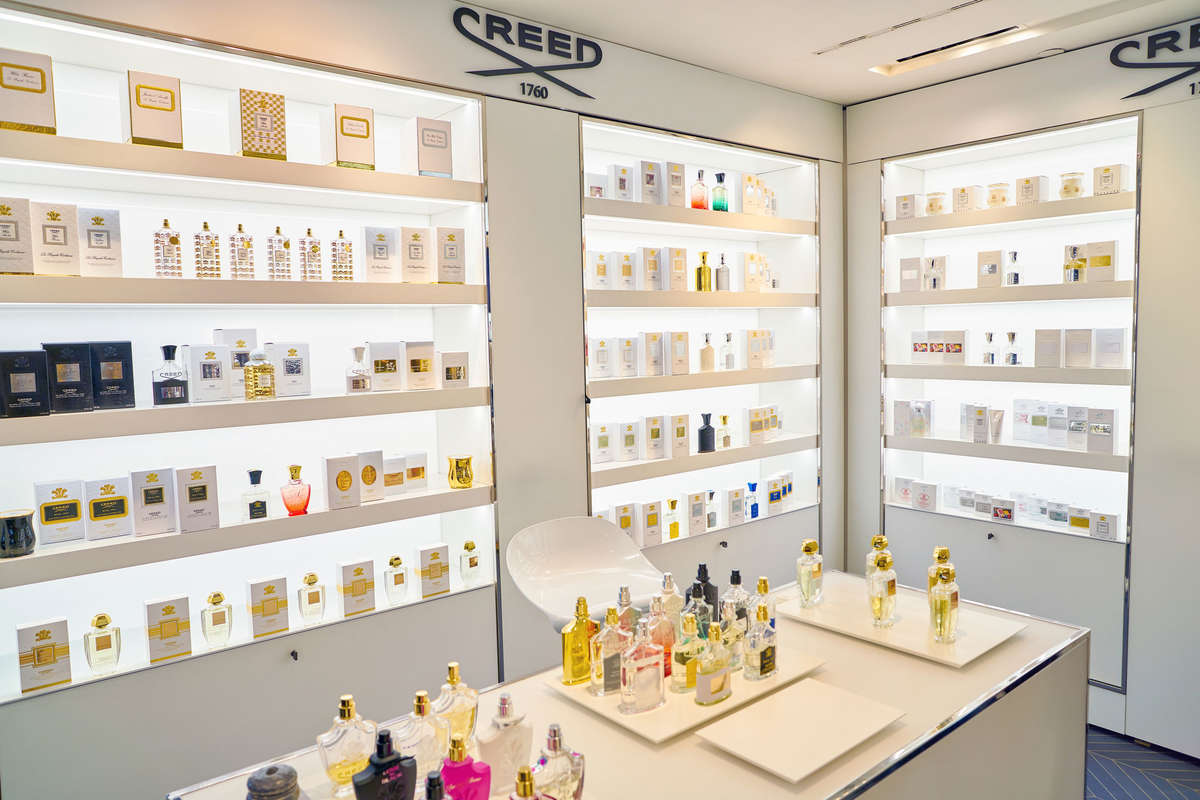 ABOUT HOUSE OF CREED
Handcrafting uncommon perfumes for royal houses
and discerning patrons for over 250 years.

Creed is one of the oldest and most renowned perfume makers in the world. Legend has it that it all started with a commission from King George III who enjoyed the scent in his Creed gloves so much, he commissioned a bottle of Royal English Leather, the first Creed fragrance, in 1760.

Despite growing to become a global brand, House of Creed has remained a family business — passed from father to son between seven generations. They use only the finest natural ingredients and have a unique infusion process which creates unrivalled fragrances.